Moving to Idaho
Treasure Valley, Eagle, Boise, Star, Middleton, Meridian, Kuna, Nampa, Caldwell, Emmett, Payette, Fruitland, New Plymouth, Marsing, Homedale, Parma, Melba, McCall , Donnelly , Cascade.
Our beautiful short video of great things Idaho has to offer, watch below or
CLICK HERE
to watch!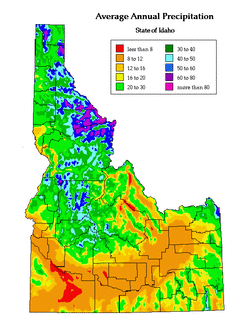 Climate & Geography:
Idaho is comprised of diverse terrain that is great for ranches, agriculture, and forestry.

Semi arid climate with 11.73 inches of average rain fall per year. Light snow in the valley December through January.
Great wine begins with great soil - and the fact is, only a handful of regions in the U.S. boast the quality soils required to produce the finest wines. Idaho is one of them.
Idaho is a central location for all your vacation needs between the Oregon Coast, Seattle, Canada, and Yellowstone Park.
Good air quality and ample water.
The Treasure Valley and the Boise area are near 2,800 ft above sea level. Mountain locations are as high as 12,668 ft above sea level.
From Desert to downtown nightlife; mountain tops to lakes, streams, reservoirs the Boise valley has numerous outdoor environments.
---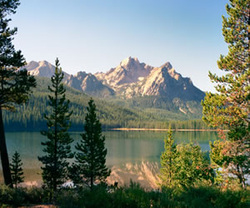 Idaho Outdoor: 4 Seasons of Opportunity
Idaho boasts it's mountain views, hunting, fishing , and great camping areas for tents and RV's.
Several lakes and rivers including: Lucky Peak Reservoir, McCall Lake, and the Boise River through the center of town. Great rivers for whitewater rafting and kayaking including the Salmon and Payette.
Idaho is home of the Boise State Broncos, Boise Hawks baseball and Steelheads hockey team as well. Besides those we also have auto racing, horse racing, and many parks.
Greenbelts and great walking paths including the Boise greenbelt 25 miles in length along the river.
Idaho has many winter activities as well, including: Skiing, snowboarding, ice skating, snow snowmobiling, and tubing
Craters of the Moon National Monument, a surreal landscape of volcanic features things such as lava tubes and spatter cones. In Central Idaho; Curlew National Grasslands, the only National Grassland in the intermountain west; and the City of Rocks National Reserve, where pioneer inscriptions and wagon ruts are visible among tall, thin granite spires and monoliths. Bruneau Sanddunes, Yellowstone Park and Ponderosa are local favorites.

Idaho has great trails and areas for mountain biking, and four wheeler ATV's.
---
Economy:

Idaho has low property taxes and 6% sales tax.
We have great shopping stores: Cabelas, Costco, Macy's, Boise Town Square, Whole Foods and the new Meridian Village.
Idaho has some great colleges, including: BSU,CWI,NNU, and C of I.
We have a balanced state budget and low unemployment.
Idaho's average cost of living calculations can be as much as 30% lower than California!
---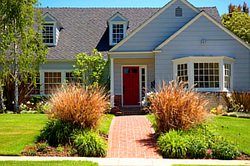 Housing:

Daylight basements to single level to upstairs bonus rooms.
Affordable 100mb internet speeds in valley.
Idaho has a lot of properties with waterfront views, r.v. garages and high energy efficiency.
Median home price in 2013 was near $240,000 in Ada County.
Homes & subdivisions can include media rooms, covered porches, in home office, great rooms, basements, modern to craftsman style.
---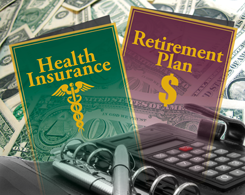 Medical - Retirement:
Idaho is a great location for the retiring empty nester and a large portion of the new occupants are of this demographic.
Great medical like St. Lukes Meridian, Boise, Nampa and Eagle
---